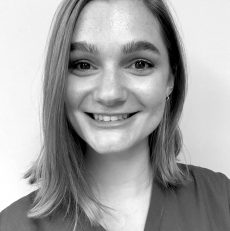 Dr Sabrina Haynes
BDS 2020
Dental Foundation Dentist
GDC No. 289440
Dr Sabrina originally came from West Sussex when she decided at a young age she wanted to become a dentist. She studied at King's College London for five years before beginning her Dental Foundation placement here at 2 Green Dental. She enjoys everything London has to offer and is very excited for the year ahead.
Sabrina's favourite part of dentistry is helping anxious patients.
Sabrina also loves travelling, whether it's spent Turtle tagging in Bermuda or doing her dental elective in Tokyo, Japan she hopes to see more of what the world has to offer post-Covid.  
5 fun facts to get to know Sabrina: 
Favourite food: Italian
Favourite pastime: Wood burning
Favourite animal: Dogs
Favourite sport: Hockey/Tennis.
Dream Car: Morris Minor.
Back to Team