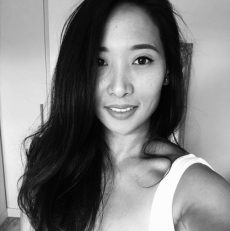 Kristina Limbu
Dental Hygienist
GDC No. 165306
Many of you will recognise Kristina as she has been our hygienist for well over 5 years. Kristina is so important to our work here at 2 Green Dental as she makes sure that the gums are in the best possible health so we have all the right foundations for beautiful dentistry! She also sees children for 'toothbrushing school' appointments so we can get habits right at an early age.
Kristina grew up in Nepal but gained her dental hygiene degree in England. You wouldn't believe that her first language is actually Nepalese. Sometimes she doesn't quite get slang words and she's super innocent which are qualities we absolutely love about her.
Kristina is extremely glamorous when she is off duty and loves fashion, travel and food. She has travelled far and wide to places like Thailand and the Philippines. She is also very fit and set herself the tough challenge of running the London Marathon last year which she completed with flying colours!
At the moment Kristina is on a three month placement learning about advanced treatment techniques for gums, with the wonderful Reena Wadia.
Here are our 5 fun facts about Kristina.
🔹Favourite food: Anything Nepalese
🔹Favourite pastime: Shopping 🛍
🔹Favourite part of her job: Helping patients lead healthier lives 💪🏻
🔹Unique fact: She competed in a beauty contest when she was 16💄
🔹Best word to describe Kristina: 'Charming' 🤩
Back to Team