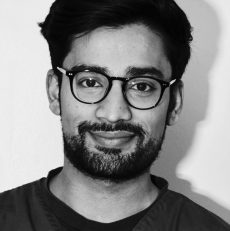 Dr Roshan Vasaiwalla
BDS, MSc Primary Dental Care
Associate Dentist
GDC No. 264255
Dr Roshan joined the 2 Green Dental family over 2 years ago. He is calm and sensitive in nature which makes him a favourite with patients. In fact he's so committed to his patients and great dentistry that you can guarantee he'll always be the last one to leave the practice as he's busy planning his upcoming treatments.
We all love Roshan and tease him about his immaculate hair (he won the prize for the best hairstyle at the 2 Green Dental awards)! He's got a sophisticated taste and enjoys a good single malt whisky when he's off duty 🥃. He's also loves traveling and discovering new cultures.
Roshan provides all aspects of general dentistry and he also is an Invisalign provider. He's completed his postgraduate MSc degree in primary care dentistry, completed a 1 year course in advanced gum surgery and as if that's isn't enough studying, he's recently embarked on a years course in advanced cosmetic dentistry!
Here are our five fun facts about Dr Roshan.
🔹Favourite food: Pasta 🍝
🔹Favourite pastime: Reading 📖
🔹Favourite aspect of his job: Making a difference to people's lives no matter how big or small 🦷
🔹Unique fact about him: Roshan was trialed for the national cricket team 🏏
🔹One word to best describe him: 'Thoughtful' 🧐
Back to Team